COMPLETE THE FORM TO ACCESS 6 FREE VIDEO LECTURES now
Acquiring in-depth knowledge in dermoscopy will enable you to assess skin lesions with greater accuracy, detect melanomas in the early stages, and avoid unnecessary excisions.
Simply fill in the form to your right and you will gain instant access to the free video lectures which you can watch and replay anytime.
Presented by global leaders in the field, this short course provides an introduction to dermoscopy in your general or skin cancer practice. The video lectures are based on HealthCert Education's university quality-assured Professional Diploma Program in Dermoscopy. HealthCert highly recommends further dermoscopy training upon completion of the short course.
If you are interested in formal training and certification in dermoscopy after the completion of the online short course, please join us for the university-assured certificate and professional diploma program in dermoscopy, available fully online (start anytime).
ONLINE SHORT COURSE CONTENTS
Part 1: Introduction to Dermoscopy: Why it is important for primary care doctors
Prof Giuseppe Argenziano
Part 2: Algorithms (comparative approach and Elephant approaches)
Prof Giuseppe Argenziano
Part 3: Dermoscopy for selecting and evaluating treatment of non-melanoma skin cancers
A/Prof Aimilios Lallas

Part 4: The 7 rules to minimise the chance of missing melanoma
A/Prof Aimilios Lallas
Part 5: How to not miss nail unit cancer
Prof Luc Thomas
Part 6: BEST protocol: Putting it all together
Prof David Wilkinson

Your instructors are pioneers in the field of dermoscopy and have developed the methods and approaches which have become the education standards in all dermoscopy training programs worldwide.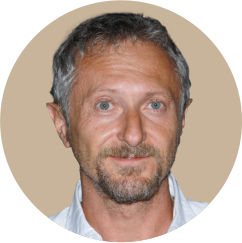 Professor Giuseppe Argenziano
MD, PhD
Professor and Head of the Dermatology Unit, Second University of Naples, Italy
Associate Professor Giuseppe Argenziano is Associate Professor of Dermatology at the Department of Dermatology, Second University of Naples; Coordinator of the Skin Cancer Unit Research Hospital Santa Maria Nuova, Reggio Emilia, Italy; President of the International Dermoscopy Society; and member of the Editorial Board of the Journal of the American Academy of Dermatology.
Giuseppe has developed early diagnosis techniques for melanoma, authored over 300 scientific works and has been invited as speaker and/or chairman in more than 400 national and international conferences in the field of dermatology. He has authored more than 450 scientific articles and more than 30 books, and his publications have received a total of 6200 citations with an h-index value of 40 (Scopus 02/2015).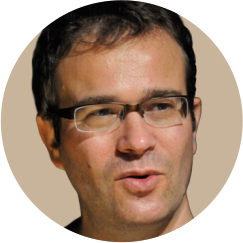 Professor Luc Thomas
MD, PhD
Professor and Chairman Department of Dermatology, Medical University of Lyon, France
Professor Luc Thomas was Board-certified in dermatology in 1989 at Lyon 1 University. He was trained as a post-doctoral fellow at Harvard Medical School in 1990 and 1991, and obtained his PhD degree at Lyon 1 University in 1993. He became full professor of dermatology in 1996, first class professor in dermatology in 2009, and Chairman of the Department of Dermatology of Lyon 1 University - Centre Hospitalier Lyon Sud in 2003. He obtained his Board certification in Clinical Oncology in 2013.
Luc's main research fields include skin oncology, early diagnosis of melanoma, dermoscopy, skin surgery and nail diseases. He has published more than 400 peer-reviewed scientific articles in international journals, is the co-editor of four books published in several languages and co-author of more than 25 books. He has lectured at many international meetings, is an associate editor of Dermatology, a member of the board of the International Dermoscopy Society, a past member of the board and treasurer of the French Society of Dermatology from 2000 to 2003, and treasurer of the World Congress of Dermatology in Paris in 2002.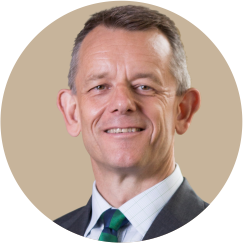 Professor David Wilkinson
MBChB, PhD, DSc, FRACGP
Chief Medical Officer, National Skin Cancer Centres
Associate Professor Caterina Longo is a board-certified dermatologist specialising in the diagnosis and treatment of skin cancers. Although providing the best care possible for patients remains her primary goal, she also committed to education and clinical research. She is actively involved in clinical research and has published numerous papers on topics related to skin cancer with an emphasis on melanoma, atypical nevi, Spitz/Reed nevi and non-melanoma skin cancer.
Caterina's research interests are focused on the use of imaging instruments such as dermoscopy and confocal laser microscopy to recognise skin cancer early in its development. She pioneered the use of ex vivo fluorescence confocal microscopy for micrographic Mohs surgery applied for basal cell carcinoma and other visceral tumours. Caterina lectures on these topics both nationally and internationally.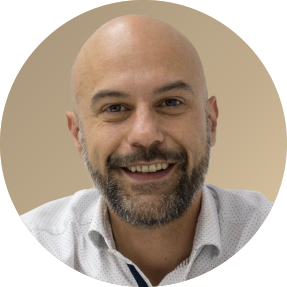 Associate Professor Aimilios Lallas
MD, PhD, MSc
Dermatologist-Venereologist, First Department of Dermatology, Aristotle University, Greece
Dr Aimilios Lallas is a Board-Certified Dermatologist-Venereologist. He is currently occupied at the First Department of Dermatology of the Faculty of Medicine of Aristotle University in Thessaloniki, Greece. Aimilios specialises in skin cancer diagnosis with non-invasive techniques, as well as in the management of skin cancer patients. He possesses a PhD diploma on skin cancer prevention.
Aimilios' main fields of research interests are in the dermoscopy of skin tumours, the application of the method in general dermatology, and the improvement of the management of oncologic patients. He is co-author of approximately 190 scientific papers, editor of four books and author of several chapters on dermoscopy.
Aimilios is currently the General Secretary of the International Dermoscopy Society and the General Secretary of the 5th World Congress of Dermoscopy, which will be held in Thessaloniki, Greece on 14-16 June 2018.
WHO SHOULD COMPLETE THE COURSE
The free online short course has been purpose-built for beginners. It is perfect for medical practitioners with little or no previous training in dermoscopy who would like to understand some of the basic concepts and how to get started in this field. The free course is not comprehensive for lesion diagnosis and further training is recommended after completion of this introductory online course.